Ashura
Real islam
True islam
Shia muslim
Day of ashura
Imam hussain
Imam hosayn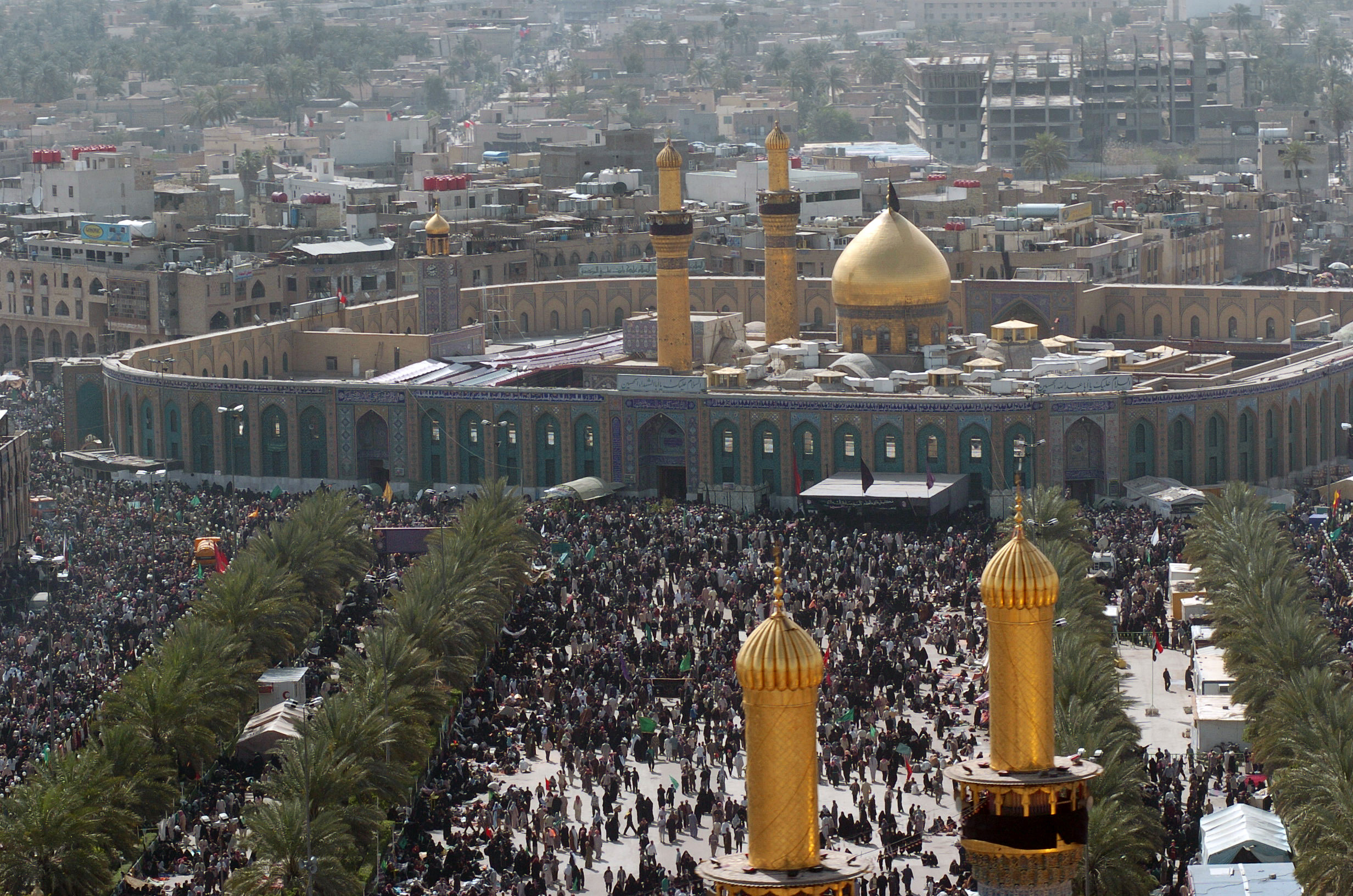 when is ashura 2015?
Ashura in year 2015 is on Saturday, the 24th of Oct..

The day of Ashura is the 10th day of Muharram which is the first month of Islamic calender.

Ashura is always on the same day in the Islamic calendar but it is not in the Georgian calender because of the difference between these two calenders.

Ashura marks the day in which prophet Muhammad's grandson, Imam Husayn, and all 72 of his companions were violently martyred more than 14 centuries ago in Karbala. They all sacrifice what they have to save Islam from utter distortion and destruction. Thus every year on the day of Ashura, millions of mourners commemorate their martyrdom anniversary to memorize what Imam Husayn (PBUH) taught us: He taught us all how to stand up and resist oppression, monarchy, Shimrs, Yazids and Ibn Ziads of the the present time, the current age.
............
Why Imam Hussain pbuh is not forgotten?

The one whose martyrdom, grief, pain, sorrows and children"s captivity were all only for God will never fade out of the memories. Instead, by the pace of time and age his love, fascination, and charm will grow in the hearts of people. And each year the love and fascination of the people with respect to that "pure and chaste revolutionary" increases. Imaam Hussain (A.S.) spent 57 years of his prolific life for the sake of God"s love and God"s search. Many times he traveled, to the God"s house for pilgrimage, on foot. He was very fond of prayers confessions and supplication talking intimately. So far so, that on the last night of his life, he asked for respite only that he might sit all alone and make confessions and supplications, to his God.
One of his companions said about Arafat prayers and supplications of Imam Hussain (A.S.). On the 10th day of the month of Zil Hijj Imam Hussain (A.S.) stood in the burning and scorching desert of Arafat facing Holy Ka'bah and prayed with painful and aching heart,
Oh God! I turn my face towards you (focus my attention) and give evidence about your being God. O God! You created me and continuously remained along with me and provided me with sustenance and livelihood with several kinds of blessings and bounties. Praise is for the God; nothing can change whose desire and stop His munificence and generosity.
Oh God adjudge and fix in my soul the independence and freedom from desires and faith and confidence in my heart, and sincerity in my practice and light in my vision and awareness in my religion.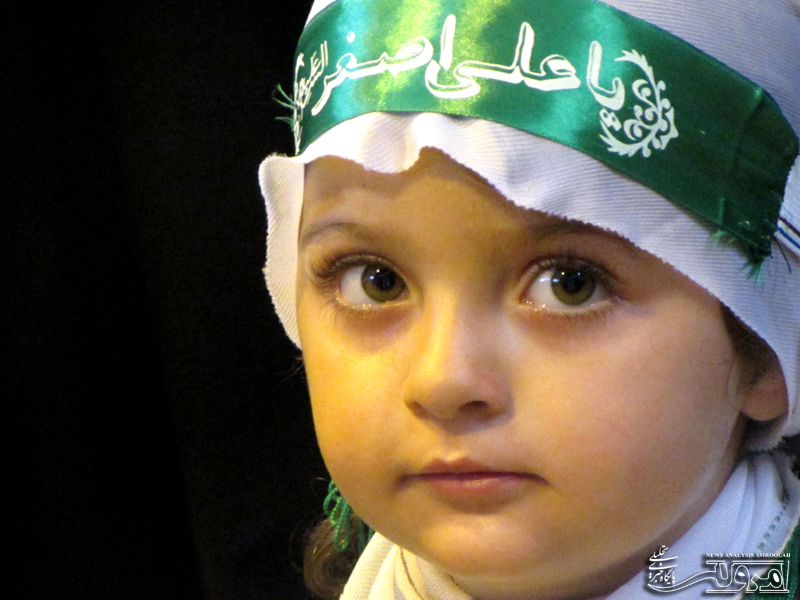 Who is Holy Ali Asghar?
He was the infant of Imam Husayn(the third Shia Imam)and Holy Rubab.
In the event of Karbala when Imam Husayn saw his companions and friends were martyred and nobody is ther.
He decided to enter the battle and said:
Is there anybody to defend the family of God`s prophet?
Is there any worshiper of God to fear of the Lord?
Is there anyone to help us for God?
Imam Husayn went next to the tent."please give me my infant. I want to tell him goodbye too" He said his sister;Zainab.
Zainab s.a gave him the baby. Ali Asghar was thirsty and hungry.
Imam Husayn was a man of great love and compassion.
He wanted to kiss the baby that suddenly he was shot by an arrow.
One of the enemies shot an arrow that pierced his throat.
He took his hands under his throat. He filled his hands with his blood and threw it to the sky.
No drops of his blood fell down on the ground.
The first Friday of Muharram
In more than 3500 places around the world and Iran,
Mothers mourn for the martyr infant (Ali Asghar ) of Karbala ,
along with their infants.
This ceremony is called the global day of Ali Asghar.
Daesh militants who are the enemies of Imam Husayn
have killed Muslims ,including women and children.


www.al-islam.org/sto

english.tebyan.net/n

library.tebyan.net/f
..................................
ashura
shia
muslim
True Islam
imam hossain
imam hosayn
ashura & shia & realy islam
:Source